THE CHURCH OF SCIENTOLOGY
OF WASHINGTON STATE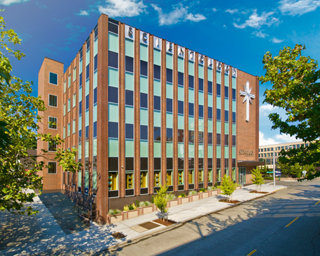 Welcome to the Church of Scientology of Washington State.
Originally established in 1956, we have been honored to serve our growing congregation in Seattle and communities all across the Pacific Northwest. It is with great pride today we extend our help farther still from our home in the Queen Anne neighborhood.
Our Church realizes Mr. Hubbard's vision that all Churches of Scientology become what he termed Ideal Organizations (Orgs). Ideal Orgs not only provide the ideal facilities for Scientologists on their ascent to higher states of spiritual freedom, but they also serve as a home for the entire community and a meeting ground of cooperative effort to uplift people of all denominations.
We look forward to working together with every individual and group dedicated to realizing our shared dreams of a drug-free, crime-free and flourishing future for all.
Our doors are open. Our help is yours.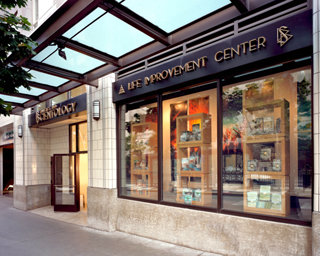 In addition to our main Church in Queen Anne, our Life Improvement Center stands at Pine Street and 4th Avenue, a short walk from the Seattle Center, Pike Place Market and the Waterfront.
The Center is open daily and houses course rooms and seminar facilities providing the full range of Dianetics and Scientology Introductory Services.
All are welcome.
On July 24, 2010, over sixteen hundred Scientologists and their guests packed the street in front of 300 West Harrison in Seattle for the opening of the new Church of Scientology of Washington, a milestone for the congregation formed 54 years ago.